In this issue
Binance: Buying the Merge
Terra: A crypto comeback?
e-CNY: Payment plan
From the Editor's Desk
Dear Reader,
The Ethereum network's Merge upgrade is finally upon us, and with similar predictability as most such major developments in the crypto space, it has spawned both fans and foes.
The changes that the upgrade will usher in are arguably more popular and easier to like than detractors might have us believe — the standout among them being the network's move to a proof-of-stake protocol from proof of work.
The Ethereum Foundation says the change of protocol could reduce the network's energy consumption by as much as 99.95% — a win not only in economic terms as power prices continue to head skyward, but more importantly for the planet as Ethereum's carbon footprint shrinks dramatically.
Crypto exchanges — including Binance U.S., the American unit of the world's biggest exchange by volume — are also seeing opportunity, offering ETH staking to further drive their growth.
Ethereum miners, however, are less enthused by the move, which threatens to leave them with millions of dollars of newly worthless proof-of-work computer hardware.
The miners may struggle to win much sympathy, not least because there is nothing about the change that they couldn't have seen coming years earlier. Yet they won't be entirely sidelined, as a proof-of-work fork of the Ethereum network will take place almost immediately following the Merge, allowing them to continue to operate using the power-hungry old protocol.
Look no further for an illustration of the fact that what's good for private enterprise — well, a part of it, at least — doesn't always line up with making the world a better place.
Speaking of good deeds, Forkast put its money where its mouth is this week at the NEAR Foundation's annual flagship event in Lisbon. This year's NEARCON, as the conference is known, saw the Women in Web3 Changemakers competition — launched in partnership with Forkast — name its winners.
The women celebrated by the awards represent not only the accomplishments of female leaders in blockchain but also a broader drive to make sure Web3 lives up to its promise as a force for progress, inclusion and sustainability.
So, even as some in the crypto space seek to put profit before principles and the greater good, Forkast is humbly honored by the opportunity to stand up for the best of our vibrant industry and all its positive potential.
Until the next time,
Angie Lau,
Founder and Editor-in-Chief
Forkast
---
1. Staking a claim
By the numbers: the Merge — over 5,000% increase in Google search volume.
The American subsidiary of Binance, the world's largest cryptocurrency exchange by trading volume, is now supporting ETH staking on its platform, making it the latest major exchange to do so ahead of the Ethereum network's Merge upgrade this week.
Binance U.S. users can stake ETH and earn a starting annual percentage yield of 6%, the highest offered by a major U.S. crypto exchange, according to a company announcement.
Binance's move comes as Ethereum's Merge, one of the most significant upgrades to the Ethereum blockchain, is set to take place this week, changing Ethereum's consensus from proof of work (PoW) to proof of stake (PoS) as Ethereum's PoS Beacon Chain is merged with its PoW mainnet.
Ethereum users are required to deposit a minimum of 32 ETH (almost US$55,000 at press time) to become a validator in the network's PoS system, a threshold that has seen staking pools emerge to lower the barrier to entry. On Binance U.S., however, users can stake with a minimum of just 0.001 ETH. Two other major crypto exchanges, Kraken and Coinbase, alongside Switzerland-based global crypto lender SEBA bank, have also launched ETH staking.
Some 13.7 million ETH has been deposited on Ethereum's Beacon Chain, a total value of more than US$23 billion at current prices, according to blockchain analytics firm Nansen. Liquidity staking service Lido Finance is currently the biggest depositor, controlling in excess of 30% of staked ETH on the Beacon Chain.
Despite PoS's much-reduced energy consumption compared to PoW, ETH miners say the Merge will freeze them out of the market, turning their multimillion-dollar investments in computer hardware into stranded assets as they are replaced by PoS validators. In response, miners are planning to fork the Ethereum blockchain to maintain PoW and keep them in the business of validating transactions on the network. The hard fork is known as EthereumPoW (ETHW), and it will produce the token ETHW.
Forkast.Insights | What does it mean?
Binance is betting big on Ethereum's update, as are many others in the crypto industry. Ethereum's move from its energy-intensive proof-of-work protocol to proof of stake is reckoned to be able to save the industry some 5 gigawatts of energy — similar to the annual energy requirements of Armenia. Although the Merge is a huge boon for Web3's green credentials, if history is any guide, things are unlikely to run smoothly. As a result, investors have been pessimistic in the build-up to it. Ether-based investment products saw outflows of about US$62 million last week, rounding off five weeks of outflows from ETH, according to CoinShares data.
Some 87% of Ethereum nodes are now considered "Merge-ready," but there's increasing division in the Ethereum community, with many miners looking to preserve the highly lucrative proof of work. As a result, the new token ETHW has emerged for investors looking to keep things as they have been. Several exchanges have gone ahead and listed ETHW, including Poloniex and Bitfinex, but Binance has not. 
Many are hoping the Merge might improve the prevailing bearish market sentiment, but on whether it actually can, the jury remains out.
---
2. Reversal of fortune?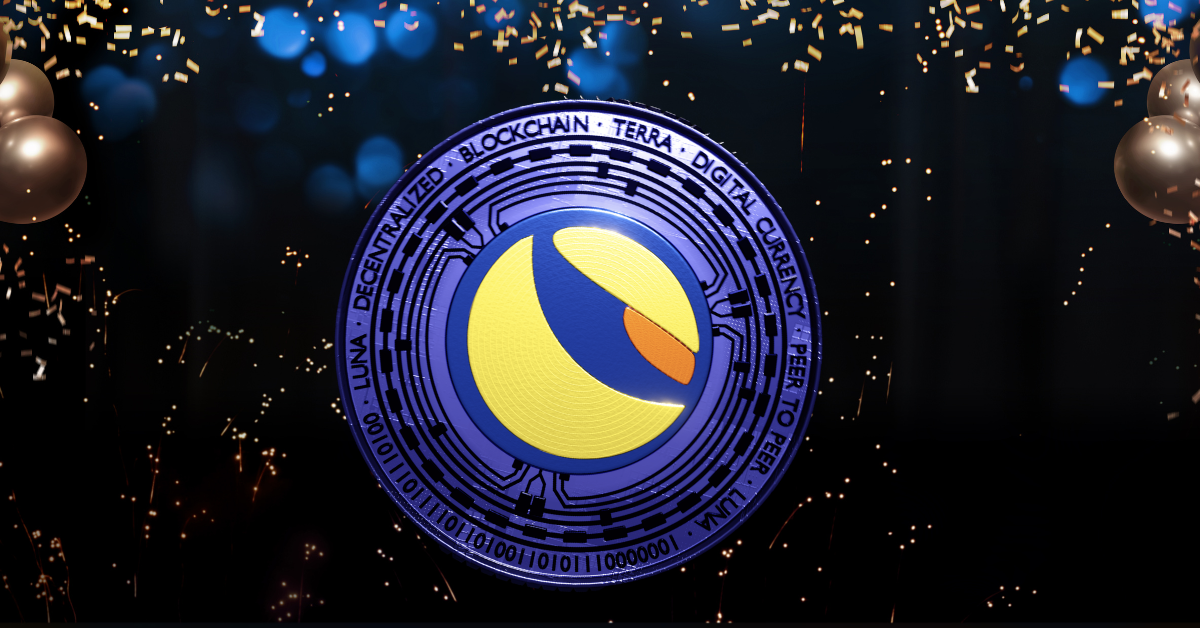 By the numbers: Luna Classic — 1,200% increase in Google search volume.
The value of Terra's rebooted LUNA token soared more than threefold last week, making it one of the more surprising winners in the recent cryptocurrency rally.
LUNA's price began to rise on Friday, reaching a high of US$7.06 on Saturday, according to CoinMarketCap.
The new LUNA coin, launched in May after the original Terra ecosystem imploded, was created to support the new Terra 2.0 blockchain. Now rebranded as Terra Classic, the original Terra crypto ecosystem was home to the LUNA Classic (LUNC) and the stablecoin Terra Classic USD (USTC; formerly UST).
The new LUNA briefly reached a peak value of US$19.54 on its launch date in late May, but the price soon slumped and it remained around the US$2 mark until the run-up on Friday.
LUNC's price has jumped several times in recent weeks, soaring from around US$0.00009 on Aug. 22 to a high of US$0.00058 last Thursday, a more than fivefold increase, according to CoinMarketCap.
It is still unclear what exactly drove LUNA and LUNC's recent gains, although LUNC's rally occurred after an upgrade to the Terra Classic network on Aug. 27 that added LUNC staking and token-burning. 
The prices of the two tokens have slumped again since their recent spikes. LUNA is now trading at US$3.60, dropping by 17.2% in the past 24 hours. LUNC's price is at US$0.00032, down 4% over the same period.
Forkast.Insights | What does it mean?
Crypto is a world of second chances, and LUNA Classic appears to have found fresh favor among some investors and crypto community members looking for market opportunities. 
In the past month, the value of LUNC has shot up, with daily trading volumes increasing from under US$40 million in early August to over US$1.6 billion today — a far cry from the complete collapse of its predecessor token three months earlier. 
That rise has come as a slew of community-led initiatives have focused on rebuilding the shattered ecosystem, with several high-profile projects having decamped to rival chains amid the chaos. Among the most notable has been a transaction tax that will be used to buy up and burn coins to cut LUNC's overall supply.
Although many in the industry have summarized Terra's earlier collapse as a cautionary tale of hubris, for those who lost their fortunes but still chose to stay, it's a remarkable example of how a decentralized community is pulling together to try to rebuild itself. 
---
3. Code red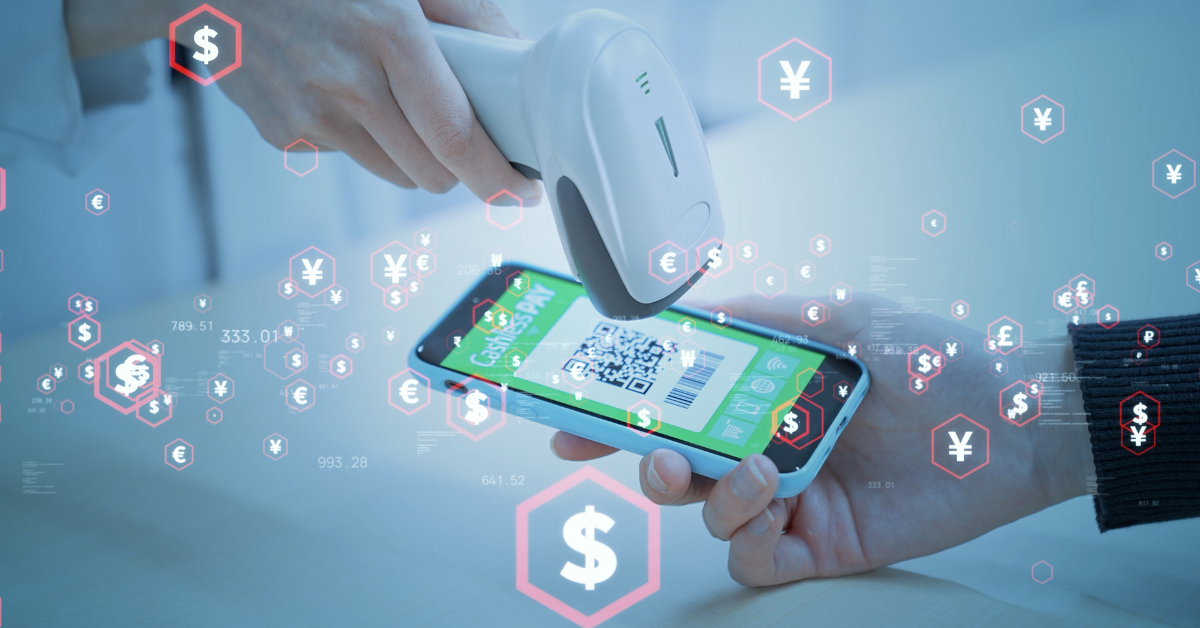 China's central bank is pushing for interconnectivity between its digital yuan and existing electronic payment platforms through the use of universal QR code payments as the country continues to expand the testing of the world's first major central bank digital currency.
Fan said it was important to promote the unification of digital identities, QR code mechanisms, Bluetooth and near-field communications to allow consumers to scan a QR code for different types of payment access, and to enable retailers to support multiple payment tools without extra costs.
Digital payments in China — dominated by the duopoly of Ant Group's Alipay and Tencent's WeChat Pay — are already ubiquitous in the nation, as is the widespread use of QR codes for transactions.
Chinese banks also already offer digital yuan hard wallets, first introduced in late 2020, that allow users to make e-CNY payments without the need for QR codes or cellular networks.
Earlier this month, Mu Changchun, director-general of the PBOC's digital currency institute, said the central bank planned to deploy more smart contracts for e-CNY as an increasing number of use cases had emerged as the new currency had been tested.
The PBOC started trials of e-CNY in the southern city of Shenzhen in October 2020, and it has since extended trials to at least 23 cities and regions.
Forkast.Insights | What does it mean?
Paying for things by scanning QR codes on mobile phones has become second nature for people in China. In the first quarter of the year, the value of the country's third-party mobile payment transactions was 80.52 trillion yuan (US$11.6 trillion), slipping almost 3.5% from the previous quarter only due to outbreaks of Covid-19, according to a report by Analysys, a market research firm.
But the country does not currently have a unified QR code-generation system, which means Alipay and WeChat Pay operate without much interconnectivity, and their users must go through extra trouble if they want to switch between the different payment platforms. 
The PBOC is now prioritizing technical standardization for payment systems — which will make it easier for Alipay and WeChat Pay customers to use the digital yuan. 
This is not the first time that Chinese authorities have pushed for an interconnected payment system. In August 2019, the PBOC released a three-year plan that aspired to build a technical framework so consumers could make payments within an integrated, unified code system that could support all payment service providers. Caixin reported in 2019 that the plan was to have such a universal code payment system in place by the end of 2021, but that plan didn't come to fruition.
With this new push for an interconnected payment system using QR codes, Beijing appears to be taking every opportunity to maximize the use of its CBDC — which will also allow the central government to greatly expand its monitoring and control of how the nation's people use their money. It's only a matter of time before the digital yuan is fully rolled out and the nation achieves mobile payment standardization. When that happens, Alipay and WeChat Pay may need to find new ways to stay relevant.